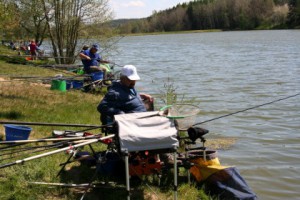 Ve dnech 7.5-8.82016 pořádala MO ČRS Rakovník jarní kolo krajského přeboru plavané.
Vlastní závod proběhl na rybníku – závlaha Olešná u Rakovníka který má rozlohu 7 ha.  Závodu se zúčastnilo celkem 18 jednotlivců z nichž 9 závodníků zároveň tvořilo 3 divizní družstva, která bojovala o účast v II. lize pro rok 2017. Po celý víkend bylo počasí jako stvořené pro plavačku. Aby to závodníci neměli tak jednoduché , příroda se rozhodla ,že jim to trochu ztíží.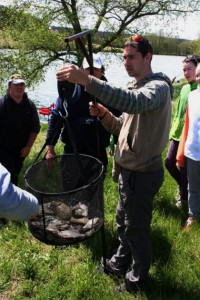 A tak po celou dobu závodu foukal nepříjemný vítr , který spoustu závodníků dokonale prověřil a to nejen ty v mladších kategoriích. Signálem ukončující tří hodinový závod se počasí změnilo a panovalo naprosté bezvětří. Toto se opakovalo i v neděli. Byla to však pouze jediná maličká skvrna na celém závodě , kterou organizátoři ovlivnit nedokážou. Jinak byla organizace závodu hodnocena velice kladně . Hned vedle závodní tratě byl umístěn stánek s občerstvením a po celý víkend bylo k dispozici mobilní WC. Závodní trať byla připravena velice dobře . Vzhledem k tomu, že se organizátorům podařilo zajistit dostatečné množství cen , rozhodli se ocenit jak takzvaného ,, půlmistra,, v divizi tak zároveň i vítěze sektorů.
Vítězové sektorů za sobotu 7.5.
Sektor:
A- Roman Pokorný st. – MO Nové Strašecí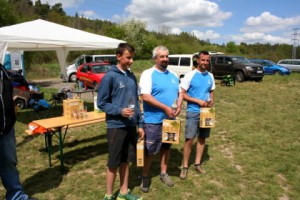 B-Šimon Svatek   –          MO Nové Strašecí
C- Roman Pokorný ml.- MO Nové Strašecí
Vítězové sektorů neděle 8.5.
Sektor:
A – Karel Šimůnek – MO Mělník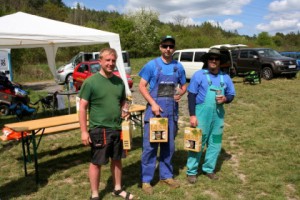 B – Zdeněk Veltruský –MO Mělník
C – Frolík Jaroslav – MO Mělník
Výsledky jarního kola KP v plavané: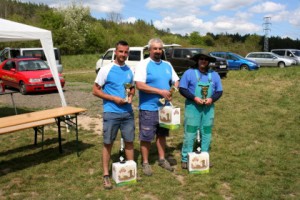 1 – Roman Pokorný st. MO Nové Strašecí
2 – Roman Pokorný ml. MO Nové Strašecí
3 – Zdeněk Veltruský MO Mělník
Výsledky jarního kola divize v plavané :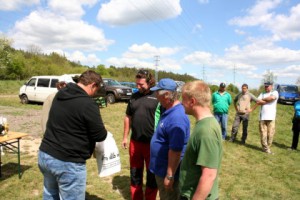 1   – Družstvo MO Plaňany
2   – Družstvo MO Nové Strašecí
3   – Družstvo MO Rakovník
výsledky zde: KP a D 1 kolo výsledky