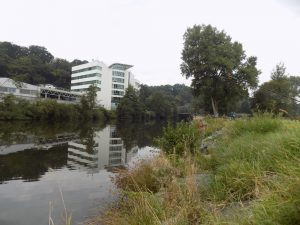 V sobotu 3. září proběhl na řece Jizeře konkrétně v úseku Krásné louky tradiční závod pořádaný pro děti a to jak s platnou povolenkou, ale i pro děti bez povolenek, které k rybaření a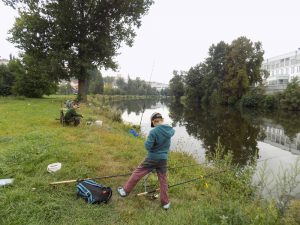 vlastně celému rybářskému svazu tímto přičichnou. Bohatě zarybněný úsek dětem poskytl mnoho závěrů a to jak na plavanou nebo položenou, průměrně každý účastník ulovil okolo jednoho kilogramu ryb. Uznání patří všem 24 účastníkům, blahopřání za první místo ve své kategorii patřilo Janu a Petru Linhartovi, Janu Šimáčkovi a Janě Červenkové.
Závěrem musím upozornit, že je nejlepší čas začít řešit přihlášení do místního rybářského kroužku v Mladé Boleslavi, více informací v sekci ,,Rybářský kroužek" na webových stránkách www.rybarimb.cz.
Reportáž zde : http://www.prvniboleslavska.cz/cely-prispevek.php?clanek=mladi-rybari-soutezili-na-rece-jizere&id=3145